Webinars
The webinars on distilling spirits cover selected topics, which are dealt with in greater depth in the respective seminar.
How will the Webinars Work?
Get started immediately after registration. You can complete these courses at your own time and from any location.
You can retake the seminar as many times as you like.
You will also receive a script that you can download and print as a PDF.
Unlimited lifetime access
The complete course lasts approximately one to one and a half hours.
For beginners and advanced
Technical requirement: smartphone, tablet or desktop and a browser.
Price: 80.- Euro (Live-Webinar 60.- Euro)
In some cases, live webinars are also offered, which are then streamed live. After the webinar there is a Q&A session. The entire webinar and questions are recorded so you can watch the content over and over again, you can also download the seminar script. You will find the announcement for a live webinar on this page and of course in our free newsletter.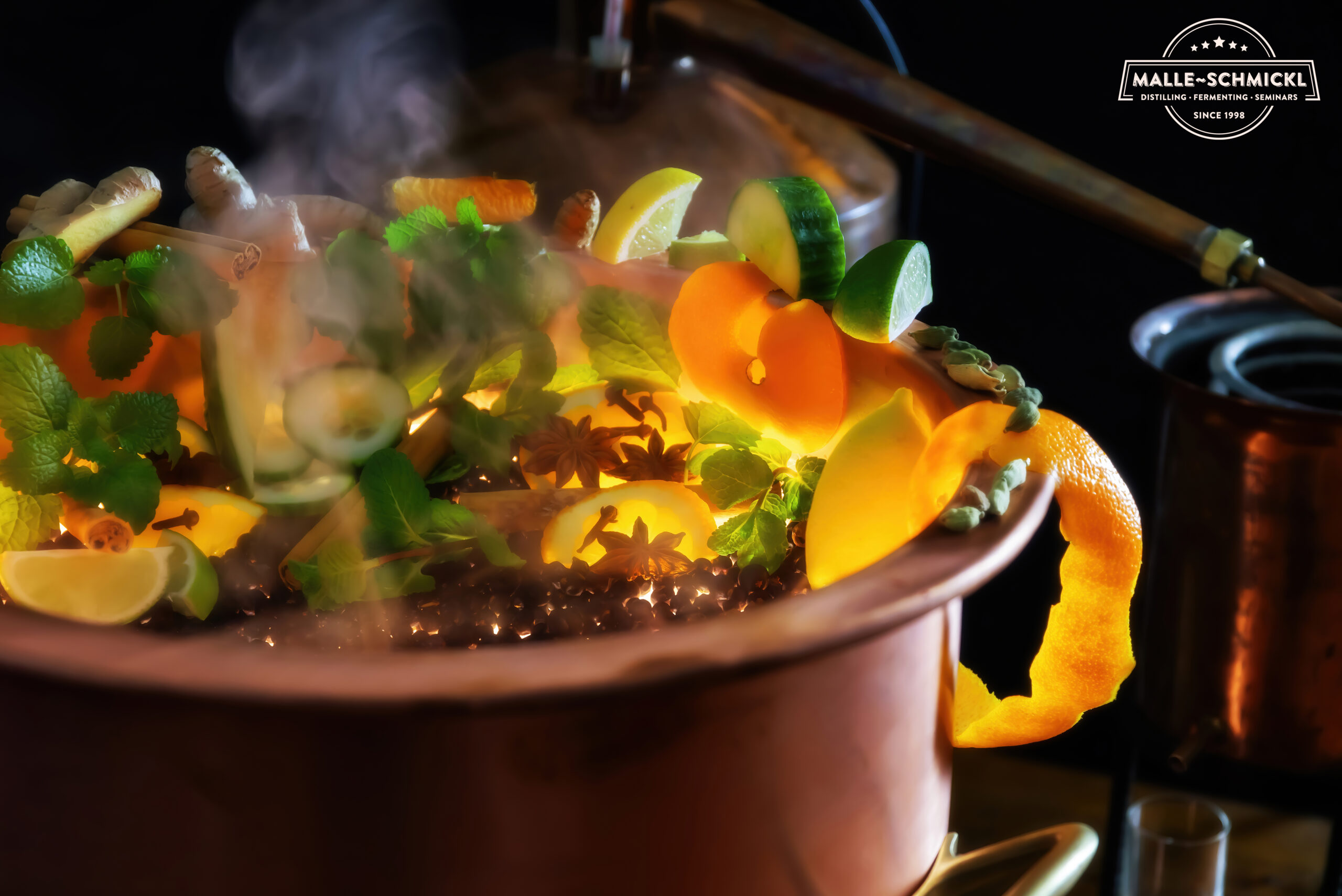 How to Make Gin Yourself
Duration: 00:52:32
Price: 80.- Euro, including downloadable script and access to the recording.
Presenter: Dr. Helge Schmickl
Content:
overview of Gin types
production methods of Gin
stills for the Gin production
5 Gin recipes
simultaneous performance of three gin distillations