Distillation Classes – Topics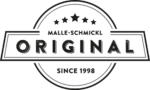 During the distillation classes, you will gain a sound knowledge of the art of alcohol distillation. The content of the seminar goes far beyond the generally known school of thought and is often adopted or copied in the professional world. Numerous international seminar participants have made use of our many years of experience and founded their own companies after successfully participating in the schnapps distillation classes, for example in Australia, Chile, Germany, Cambodia, Switzerland, USA etc.
1st Day: THEORY
Friday 9:00 - 13:00 lecture
2nd Day: PRACTICE
Saturday 09:00 – 11:30
Lunch together (optional)
around 13:00 – around 16:00
Formation of alcohol
Several methods how to measure the alcohol content
Mash - how to make at home
Conventional mashes
High-grade mashes
Control of fermentation and possible problems
Fermenting starch-containing materials
Stills
Principles of still construction
Several types of stills
Handling the still
Distilling
Instructions for distillation
Heads - Hearts - Tails
Treatment with activated carbon
Several methods for storage
Spirits
Ouzo, Raki
Contreau, Mochito, Limoncello
Herbs
Infusions
Swiss pine
Raspberries, red currants, blackberries, strawberries
Contreau, Mochito, Limoncello
Herbs
Diluting to drinkable strength
Legal situation
A selection of about 15 to 20 different spirits and fruit brandies are available for tasting
Each participant is distilling by himself spirits with a provided still the whole seminar day.
Distilling spirits: raspberry spirit, gin, cointreau, absinthe, Swiss pine cones, cornelian cherry, anise, mint, coffee, oranges, lemons, ginger, garden herbs, spices...
Distilling mashes: prune plum, apple, pear, sloe, black bullaces, apricot, grapes, medlars...
Seasonal specialities are also provided
Reducing to drinkable strength (measuring the alcohol content, calculation of the needed amount of water, diluting)
Bottling and labeling
Receive your Certificate of Completion at the end






Seminar services
Course materials: lecture script
3 small bottles filled with your own personally distilled spirits or brandies
Materials for distilling, labels, softened water, and everything else needed for the seminar
Coffee, refreshments
Training goals
Know how ethanol is generated and how the particular parameters influence the perfect fermentation .
You can prepare a mash from all kind of fruit - conventional mashes as well as high-grade mashes.
You are able to identify fermentation problems and take appropriate measures.
You know the reasons for off-odor and off-taste of distillates.
You have the knowledge to design basic stills and also to recognize correct constructed stills offered for purchase.
You are able to perform the distillation with all kind of fruit.
You fully understand the separation of heads and tails.
You're able to create different mixtures for spirits, e.g., developing your own Gin recipe, Absinthe recipe, etc.
You know which plant material is suitable or not to produce spirits.
You understand the error sources of several different alcohol measurement devices and know in which medium (distillate, mash, wine, ...) they can be used reasonably.
You can dilute any alcohol concentration down to a desired alcohol content.
If the alcohol became cloudy after dilution, you can take countermeasures.
You can mix two liquids with different alcohol contents to get a desired alcohol content between these two values.
You learn simple tricks how to bottle your distillates so that they look pretty.
Use your gained knowledge to develop a career in spirit or brandy distillation.